---
Bill Dodge Nissan is an Official Rocky Ridge Trucks Dealership in Saco, ME
---
---

Rocky Ridge Trucks - We Sell All Kinds of Customized, Personalized, Lifted 4X4 Pickups Here!

---
You certainly are in luck if you are one of the many passionate pickup-enthusiasts out there in the greater Saco area. At Bill Dodge Nissan, we are thrilled to be a certified Rocky Ridge Trucks dealership, and those who are familiar with this brand surely will be ecstatic that these ferociously-customized pickup trucks can be seen right here on our lot!
For customized, big and bad lifted 4X4 pickups in Maine, shoppers truly have no need whatsoever to look any further than the Rocky Ridge Trucks that are currently available for purchase here at Bill Dodge Nissan.
---

Exploring Rocky Ridge Trucks

---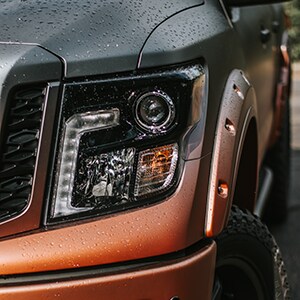 The Rocky Ridge story began more than 30 years ago, and over 3 full decades of experience has resulted in the ability to manufacture the best lifted 4X4 trucks throughout the entire industry. When you treat yourself to any one of these premium up-fitted pickups, your road presence will speak volumes, regardless of whether you are cruising along the highways or conquering a rugged off-road trail.
Throughout the many years, Rocky Ridge Trucks has put together a varying range of exciting customized pickups for enthusiasts to choose from. Thanks to so many different makes, models, and customized packages that our guests can choose from, we possess full confidence that you can find the perfect personalized pickup for you when you wisely work with our dealership to get behind the wheel.
---

Here's How It Works

---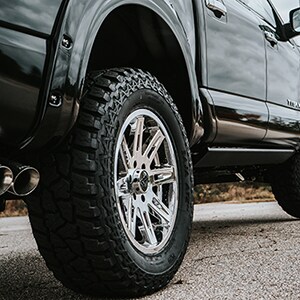 Rocky Ridge Trucks offers the following brands for their customized 4X4 vehicles; Chevy, Ford, GMC, Ram, Toyota, Nissan, Cadillac, Jeep. If you are wondering why a couple of non-truck brands are included, well that's simply because we also sell customized SUVs models too!
Once you have selected a brand, you then will select which particular truck (or SUV) model suits your needs the closest. Now the fun part starts. Browse around the available customized packages created by Rocky Ridge Trucks and choose which one you love the most! If you prefer, it's just as easy and convenient to shop by package first, and then choose a specific vehicle following that.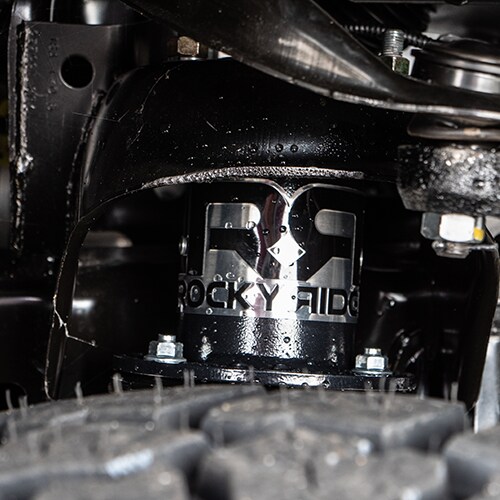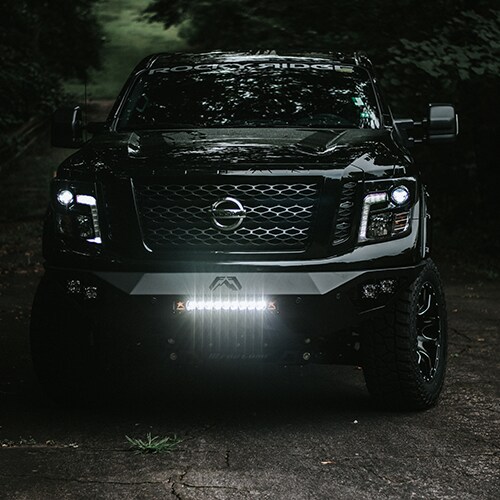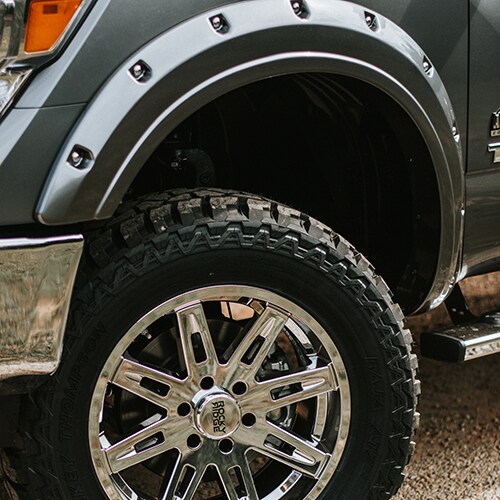 Our packages include Altitude, Alpine, K2, Stealth, Black Label, Mad Rock, Pinnacle, Adrenaline, RSC707, Summit, Real Tree and X-Package.
Which will you choose here in Saco?
Hours
Monday

8:00am - 7:00pm

Tuesday

8:00am - 7:00pm

Wednesday

8:00am - 7:00pm

Thursday

8:00am - 7:00pm

Friday

8:00am - 6:00pm

Saturday

8:00am - 5:00pm

Sunday

Closed
See All Department Hours
Dealership Hours
Monday

8:00am - 7:00pm

Tuesday

8:00am - 7:00pm

Wednesday

8:00am - 7:00pm

Thursday

8:00am - 7:00pm

Friday

8:00am - 6:00pm

Saturday

8:00am - 5:00pm

Sunday

Closed
Parts Dept. Hours
Monday

7:30AM - 5:30PM

Tuesday

7:30AM - 5:30PM

Wednesday

7:30AM - 5:30PM

Thursday

7:30AM - 5:30PM

Friday

7:30AM - 5:30PM

Saturday

8:00AM - 3:00PM

Sunday

Closed
Service Dept. Hours
Monday

7:30AM - 5:30PM

Tuesday

7:30AM - 5:30PM

Wednesday

7:30AM - 5:30PM

Thursday

7:30AM - 5:30PM

Friday

7:30AM - 5:30PM

Saturday

8:00AM - 3:00PM

Sunday

Closed