If you're like many Saco, ME drivers in the market for a new midsize SUV, there's a myriad of different factors to consider. One the one hand, you'll want something roomy and safe for running errands around town with your family in tow, but on the other hand it's hard to resist something stylish and sporty that'll fuel you next big adventure or outdoor excursion. But while many SUVs out there excel in one use case or another, few do it all quite like the new Nissan Pathfinder and its rival, the Honda Pilot. So, which of the two is better overall? Find out below!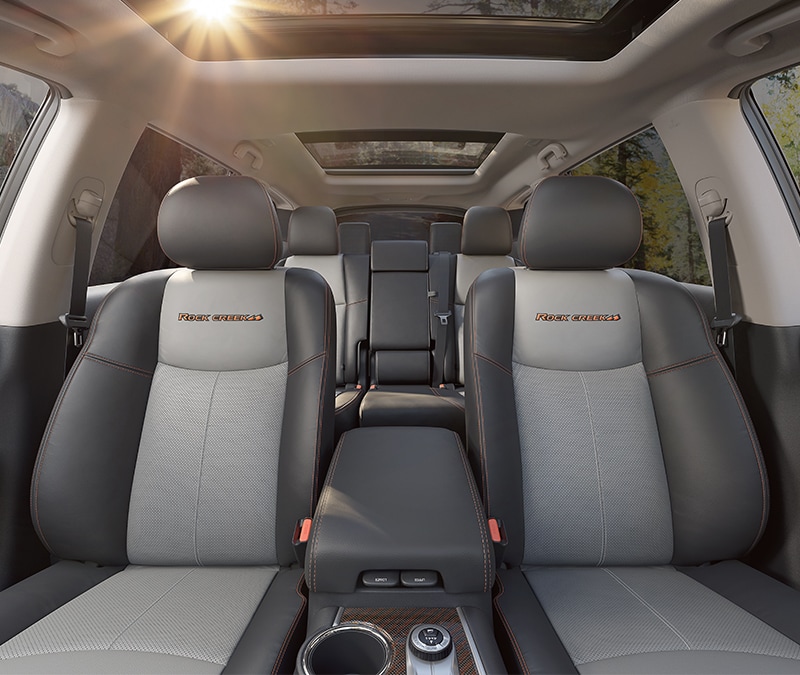 Performance
No matter what you're using it for, be it day-to-day tasks or long road trips, you expect your new SUV to be sporty. Now, midsize SUVs are often seen as people movers, but with the new Nissan Pathfinder, we can almost guarantee driving itself will be a moving experience. With up to 284-horsepower and 259 pound-feet of torque on demand from its 3.5-liter Direct Injection Gasoline V6 engine, the new Nissan Pathfinder has more than enough muscle to get you up to speed for some highway driving or tow up to 6,000 pounds of stuff when you need to.
Sadly, the new Honda Pilot falls somewhat short of the standard set by the new Nissan Pathfinder, as it only achieves up to 280 horsepower with its 3.5-liter V6 engine.
Design
Both the new Nissan Pathfinder are truly handsome cars on the outside, but it's what's on the inside that really counts. Pop inside their cabins and you'll find roomy three-row seating across both models. However, one of the biggest strengths of the new Nissan Pathfinder is how it puts its interior to use. You see, with its LATCH AND GLIDE® technology, the new Nissan Pathfinder allows passengers to get easily in and out of the third row without having to remove any car seats installed at the second row. Plus, with hidden underfloor storage in the cargo area, the new Nissan Pathfinder is great for keeping your valueables secure. Unfortunately, the Honda Pilot doesn't have any design features like this.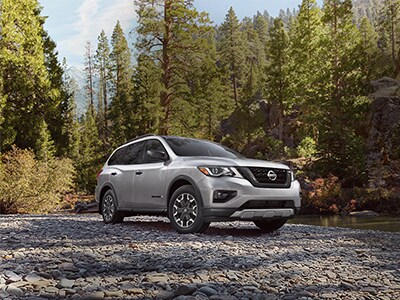 Technology
Technology increasingly plays an integral part in the design and functionality of new midsize SUVs like the Nissan Pathfinder and Honda Pilot. For example, Nissan knows that families on the go have a billion different things on their mind, so it's easy to forget things while you're running errands like grocery shopping. Fortunately, with the new Rear Door Alert system on the Nissan Pathfinder, you'll have reminder to check your rear seat when you leave the vehicle, so you'll never forget that one grocery bag with the melted pint of ice cream again. Unfortunately, the Honda Pilot doesn't have such a feature on its equipment list.
Safety
Above all else, your next vehicle should provide you with a feeling of complete security when you're behind the wheel. Of course, that's all too easy to feel when you behind the wheel of the new Nissan Pathfinder. In addition to its innovative array of safety technologies, the new Nissan Pathfinder features an available Intelligent Around View® Monitor, providing a composite view of your vehicle's surrounding that makes pulling into and backing out of tight parking spaces a breeze. By comparison, even with its Multi-Angle Rearview Camera, the new Honda Pilot can't offer the same visibility.